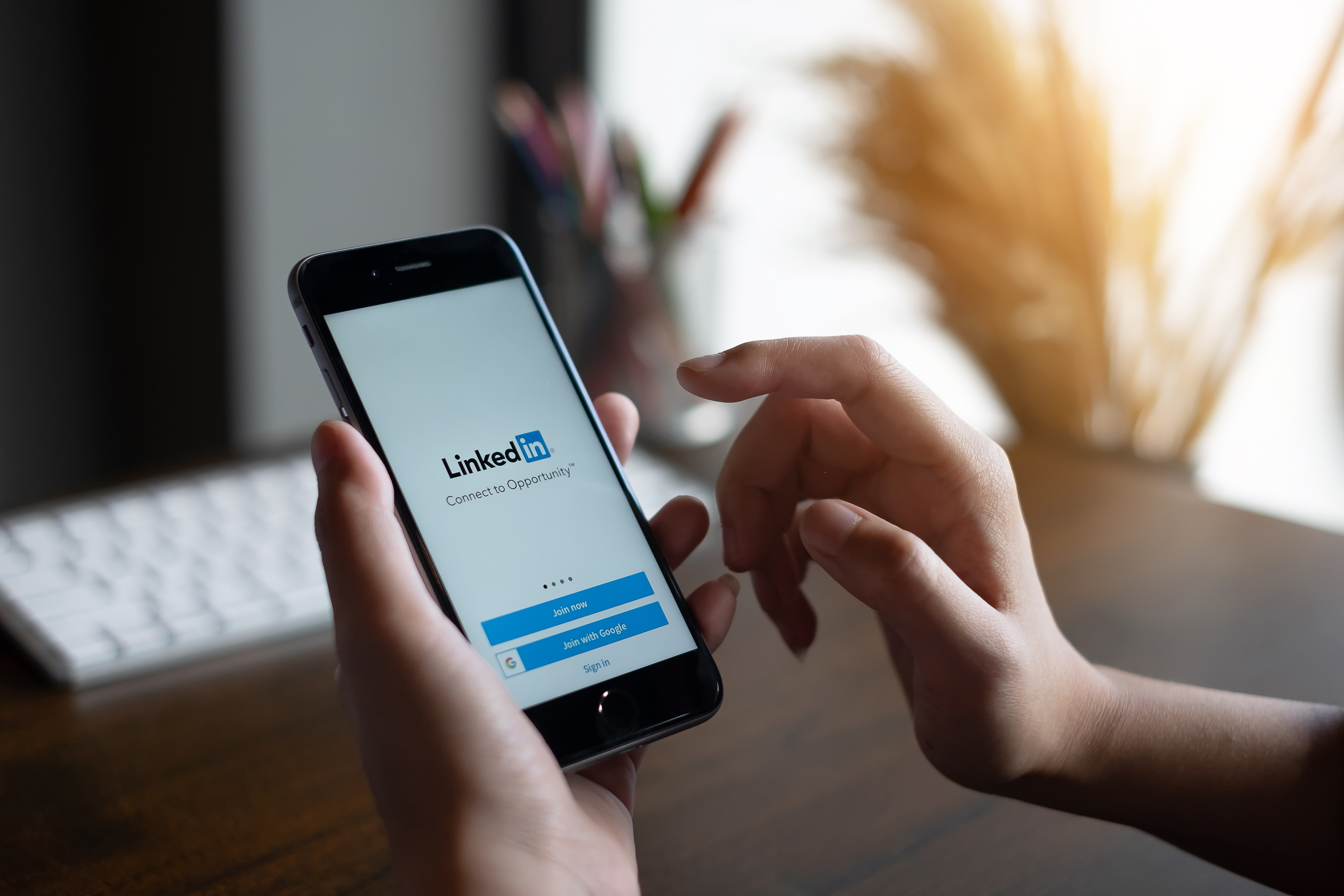 Like most college students, my LinkedIn journey began in the walls of a classroom where my Marketing Principles professor assigned us one simple task: create a LinkedIn Account. Overwhelmed with essays and tests and lack of sleep, I admit- I slapped a profile picture and subpar bio on my LinkedIn and called it a day. With Instagram, Facebook, and email, who needs a strong LinkedIn?
Now years later, I find my LinkedIn to be the hub of all things networking, job-hunting, and branding.
An effective social media presence is quickly becoming a must-have in the job market as companies rise to meet the challenges of an ever-evolving economy dominated by big tech.

LinkedIn can serve as the tool you use to distinguish yourself from others in your field when utilized in an effective manner.
Here, I present five easy ways to create a distinctive LinkedIn profile that catches the attention of your peers, recruiters, and most importantly, employers.
#1: Become a LinkedIn All-Star
There are five levels to LinkedIn profiles: beginner, intermediate, advanced, expert, and All-Star.
All-Star status distinguishes your profile from others and makes you 40x more likely to receive job opportunities.

This may seem a daunting task at first but becoming an All-Star on LinkedIn only takes a few steps. In order to achieve All-Star status, profiles must have at least five skills listed, a profile picture, address, summary, and headline.
#2: Establish your "brand"
Through the process of building your All-Star profile, you will work on your summary, headline, and about section. Focus on having an engaging headline- I recommend creating a short biography of yourself with the following template:
Adjective-noun, adjective-noun, adjective- noun.
For example, instead of saying that you view yourself as a hard worker, utilize interesting nouns and adjectives to describe yourself in an engaging way. Your "about" section should catch the eye.
My LinkedIn features three descriptors: "industrious mind, commanding spirit, steadfast soul."
When potential recruiters and employers view my profile, I know they will get a strong impression of who I am. This is crucial when distinguishing yourself from other competitors.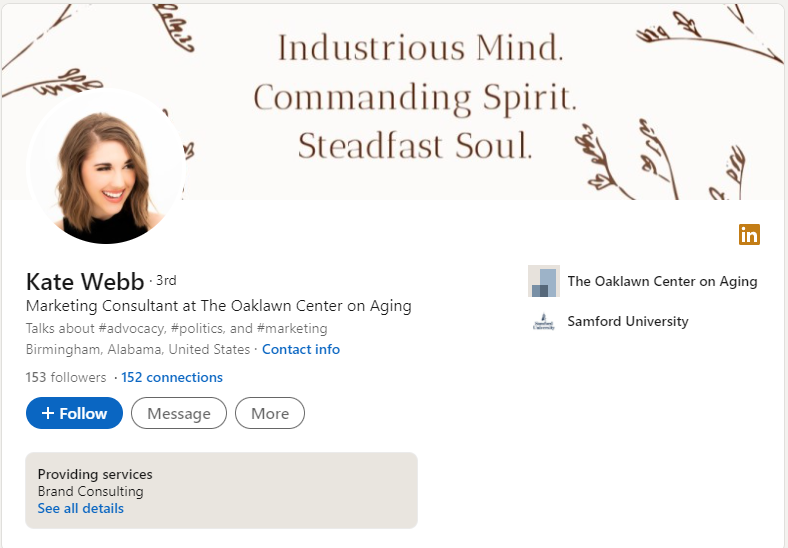 #3: Post, Post, and Post some more

Your LinkedIn will thrive on your engagement with your profile and connections. I recommend posting three times a week. Posts should reflect your character, passions, and engagement in your community and job.
#4 Create Viable Connections
Your connections on LinkedIn will link you to other young professionals and potential employers in your area. Do not hesitate to grow your connections on LinkedIn - you never know when they will come in handy.
#5: Know that Ingenuity is a Virtue
Distinguishing yourself on LinkedIn may seem like a daunting task. However, by utilizing your creativity and modeling your LinkedIn after others you find successful, it is pretty easy to stand out. Ensure your profile is thorough, engaging, and reflective of your style and personality.
Employers do not just want someone who is "hard-working and passionate." They desire employees who are captivating, personable, and steadfast. Let your LinkedIn bolster people's desire to get to know you.
It will pay dividends in the end and create countless connections and opportunities throughout your career.
Be sure to connect with The Leadership Institute on LinkedIn at https://www.linkedin.com/company/the-leadership-institute/mycompany/
and connect with me at http://www.linkedin.com/in/katewebb
<for more tips, check out LinkedIn Basics in the Digital Download collection>