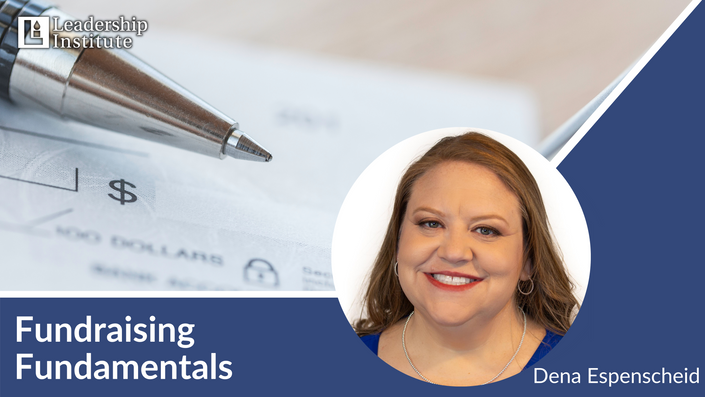 Fundraising Fundamentals
Strategies and tactics for making the most of your fundraising efforts.
This Fundraising Fundamentals workshop provides a look at how you can improve your organization's fundraising efforts. You will learn how to develop a compelling and consistent message, and how to deliver it to increase visibility, supporters, and volunteers.

Ideal attendees are activists, organization leaders, campaign or party finance committees, candidates and elected officials, public policy organization staff, and conservatives who want to raise more money for their cause.

The Fundraising Fundamentals workshop will teach you proven methods used by organizations, public policy groups, and campaigns.

Attendees will learn how to:
• Create a Fundraising Goal
• Build a Fundraising Team
• Use Technology to Reach Donors
• Raise More Money


Sample Lectures Include:
• Finance Plan and Budget
• Building Finance Committees
• Person to Person Fundraising
• Fundraising Events & House Parties
• Online Fundraising
• Direct Mail Fundraising
The Fundraising Fundamentals workshop has seven experienced professionals who share their knowledge and expertise with you. From direct mail to online fundraising, you'll be learning from masters of their craft.
Course Curriculum
Message Development and Storytelling
Available in days
days after you enroll
Budgeting, Finance Plans, and Finance Committees
Available in days
days after you enroll
Personal Solicitation and Major Donors
Available in days
days after you enroll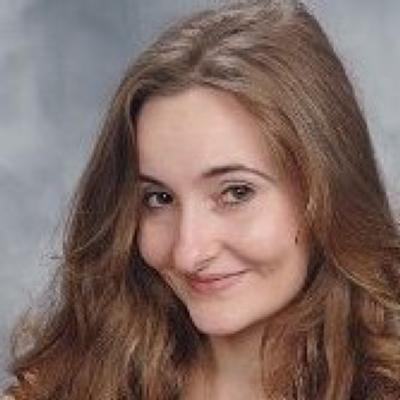 "At LI's [fundraising training], I learned not only the importance of prospecting to find new donors, how to cultivate these donors and how to appeal to and engage your current donors, but how to do so effectively, with the biggest chance of success."
- Paige Scarlett, Development Director, ProLife Action League
Frequently Asked Questions
When does the course start and finish?
The course starts now and never ends! It is a completely self-paced online course - you decide when you start and when you finish.
How long do I have access to the course?
How does lifetime access sound? After enrolling, you have unlimited access to this course for as long as you like - across any and all devices you own.
What if I am unhappy with the course?
We would never want you to be unhappy! If you are unsatisfied with your purchase, contact us in the first 30 days and we will give you a full refund.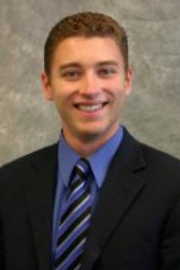 "LI's fundraising schools have been an invaluable asset to me and our development department at ParentalRights.org. Much of our growth last year was a result of the specialized training and resources offered by LI."
- Jason Heki, Development Director, ParentalRights.org
Your Faculty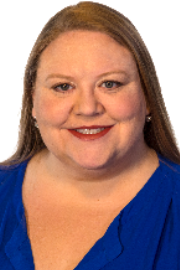 Dena Espenscheid
Getting struck by lightning will not give you the superpowers needed to be a political mastermind who can take over the world. Dena Espenscheid knows this from first-hand experience. The shock did make her heart pound like watching voting returns, but more effort than just excess electrons is need to win on Election Night.
What will make you a political mastermind? Dena has been learning the answers to this question for more than 20 years.
During the quest for knowledge, she held a variety of positions in public policy organizations, advertising agencies, and political campaigns including, Coalition for a Strong America, National Ballot Access, American Majority, Open and Clean Government, Vote Yes for Life, and the National Abstinence Clearinghouse. Much of her work has been focused on grassroots organizing, and training volunteers and fellow staffers.
Immediately prior to joining the Leadership Institute, Dena was the Field Director for Donald J Trump for President in Virginia, West Virginia, Maryland, and Washington, DC. As such, she oversaw ballot qualification, volunteer recruitment and training, and get out the vote efforts during the primaries. Then-candidate Trump won three of the four primary contests and had a better-than-expected showing in DC.
Dena graduated from Thomas More College in Northern Kentucky with degrees in Biology and Speech Communication. Dena serves the Leadership Institute as the Director of Grassroots Coalitions, where she travels the country training conservatives to be political masterminds. When she is home from LI training trips, she lives in Quantico, Virginia with her houseplants.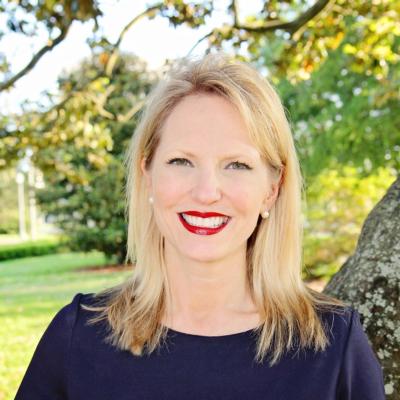 Heather Sellers

Heather Sellers has over twenty years of marketing, advertising, and public relations experience encompassing all aspects of consulting, budgeting, media buying and planning, branding of a new name for a company, lobbying, and serving as a company spokesman.
She was elected to an office which allows her to have a valuable perspective of inside elections and campaigns. In 2018 she represented 52 campaigns across the country, from U.S. Senate to Local City and County races; for the 2019 and 2020 election cycles she currently works with 20. No race is too large or small for her to give them her complete and undivided attention. She has worked for Sinclair Broadcasting Group for over 8 years and is now a Political Media Consultant.
She attended Mary Baldwin in Staunton VA for 2 years, then transferred to the University of Mississippi where she graduated on the Dean's List in 3 years. Senator Thad Cochran introduced her to her husband who she has been married to for 26 years. Rick Sellers, at the time they met, was the nominee for the Alabama U.S. Senate. They now live in Arlington with their daughter and son.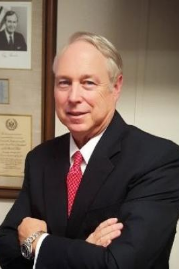 Mike Milligan

For the past 30 years, Mike has been active in raising funds for a variety of political organizations, political candidates, and non-profit organizations.
Mike has been with Direct Mail Systems (DMS) since 1994. DMS, headquartered in Clearwater Florida, specializes in state party and candidate fundraising mail as well as voter contact mail. Mike works closely with clients to develop overall message, theme and mail plans. He is also responsible for coordinating all copy, creative design, and production. Clients include various state parties, candidates for Presidential, Gubernatorial, Congressional and statewide races.
Mike's previous experience includes serving as the Major Donor Director of the National Republican Congressional Committee; Deputy Executive Director and Finance Director of the Republican Party of Texas; National Representative of the Republican National Committee's prestigious Eagle's program; and PAC Director at the National Republican Senatorial Committee.
In addition to his direct mail expertise, Mike has a broad background in major donor solicitation, special event, and telemarketing. He has coordinated over 50 Presidential and Vice Presidential events. In addition, Mike has coordinated many other highly visible fundraising events, including events at the White House, three Republican National Conventions, Presidential Inaugurals, and even the Superbowl. He also has organized numerous meetings in Washington, D.C., and across the nation.
For the past several years Mike has served as a key faculty member of the Republican National Committee Campaign Management and Campaign Finance Schools. He has also been a speaker for a variety of groups including Campaigns and Elections Seminars, and numerous Republican State Party organizations.
Mike received his BA in English from the University of the South, Sewanee, Tennessee. He also attended Oxford University in Oxford, England with an Oxford Studies Scholarship.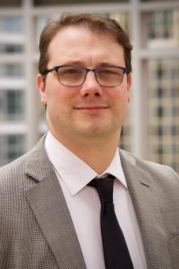 Al Canata

Al Canata joined Atlas Network in 2018 as Director of Development. Prior to Atlas Network, Al spent 13 years at the Competitive Enterprise Institute (CEI) in various fundraising roles. While at CEI he developed and executed a strategy that increased fundraising for the annual dinner to over $1 million annually and set records seven years in a row. He also helped launch CEI's direct mail program. Al has also spoken numerous times on fundraising topics.
He is a native of the San Francisco Bay Area and graduated with an economics degree from the University of California, San Diego. Al also did coursework at Foothill College and the Middle East Institute. He enjoys cooking, exploring historical sites in the Washington, D.C. area, and reading books on history.
Al lives in Washington, D.C., with his wife, mother-in-law, and two smokers. In addition to English, he speaks Farsi.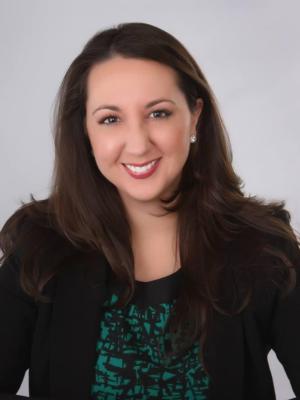 Michaela Brown
With a social media reach of over 100k followers, Micaela Brown has created a national event marketing voice with an audience interested in event marketing, marketing, branding, and entrepreneurship. Micaela's work has been featured by Forbes Travel, The New York Times, Travel Pulse, American Towns, New Mexico Entertainment Magazine, Albuquerque the Magazine, Albuquerque Business First, The Santafean, Santa Fe New Mexican, SantaFe.com, and NewsCastic.
In 2016 Micaela founded Inspire People Media, LLC which produces special events, product launches, event marketing, social media, as well as their unique people media approach. Micaela serves as Chief Inspiration Officer. Created/founded by Micaela Brown include Diner en Blanc Albuquerque, The Running of the Chihuahuas, StartupABQ, Christmas at Hogwarts, Santa Fe Foodie Classic, Midsummer's Night, Inspire People Media, and Blush & Whimsy.
In 2016 Micaela founded Blush & Whimsy LLC, a skincare and cosmetics company built around the belief that all people deserve the opportunity to have magic in their everyday lives. As Founder and CEO, that meant building infrastructure around a demographic of people who are typically marginalized and unable to find work. All Blush & Whimsy products are warehoused, assembled, quality controlled, packaged, and shipped by people with disabilities including disabled veterans. In 2018 Blush & Whimsy products were featured in the Grammy Gift Bags, Honoring the Academy Awards Gifting Suites, Oscars Gift Bags, Cannes Film Festival, and the Real Housewives of NYC Hamptons event.
Micaela was formerly an international trade and development consultant in Washington, D.C., USAID contractor for Chemonics International, and International Trade Specialist with the U.S. and Foreign Commercial Service. She was also a paid intern at the U.S. Embassy to the Holy See in Rome, Italy.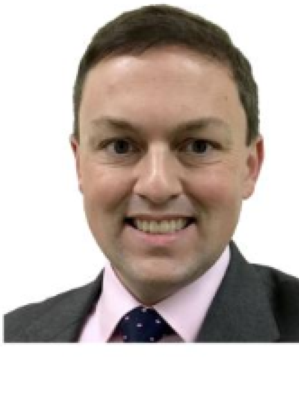 Nathaniel Ward

Nathaniel Ward is responsible for strengthening the Leadership Institute's fundraising program by expanding digital fundraising and applying robust experimentation and testing.
A frequent speaker on online fundraising and optimization, Nat spent a decade at the Heritage Foundation and Heritage Action for America, where he grew their online fundraising more than 30-fold.
A graduate of Dartmouth College, where he worked as an editor at the Dartmouth Review, he holds an MBA from Georgetown University's McDonough School of Business.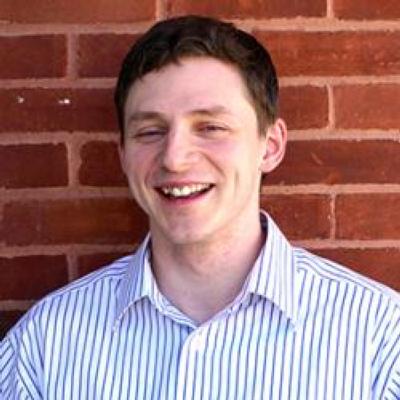 Jon Powell
As Senior Director of Research and Education, Jon Powell is wholly focused on taking everything the NextAfter team is learning and transforming it into insightful, practical and immediately actionable advice for marketers and fundraisers, regardless of their organization size.
Jon knows firsthand the challenges marketers face: he has experience building an entire digital marketing department from scratch as Director of Digital Marketing at B+B SmartWorx and has more than eight years of hands-on marketing optimization experience gained through managing hundreds of A/B and multivariate tests at the MECLABS Institute.
In addition, Jon has already conducted multiple in-depth meta-analyses of the thousands of case studies that are held in the research library of MECLABS Institute, one of the largest independent databases of experiments for marketing and sales in the world.


The Leadership Institute's mission is to increase the number and effectiveness of conservative activists and leaders in the public policy process.

To accomplish this, the Institute identifies, recruits, trains, and places conservatives in government, politics, and the media.
Founded in 1979 by its president, Morton C. Blackwell, the Leadership Institute (LI) teaches conservatives the nuts and bolts of how to succeed in the public policy process.
The Institute strives to produce a new generation of public policy leaders unwavering in their commitment to free enterprise, limited government, strong national defense, and traditional values.
Institute graduates are equipped with practical skills and professional training to implement sound principles through effective public policy.
LI offers 47 types of training schools, workshops, and seminars and a top-notch intern program. The Institute also provides an Employment Placement Service to help place conservatives in public policy positions and in the broadcast media, at no cost to employers or job seekers.

Visit our main website here for more training opportunities and to learn more.

The Leadership Institute is a non-partisan educational organization approved by the Internal Revenue Service as a public foundation operating under Section 501(c)(3) of the Internal Revenue code. The Leadership Institute does not endorse, support, or oppose candidates or proposed legislation. The Institute has an open admissions policy; all programs are open to the public. Contributions to the Leadership Institute by individuals, corporations, and foundations are tax deductible.