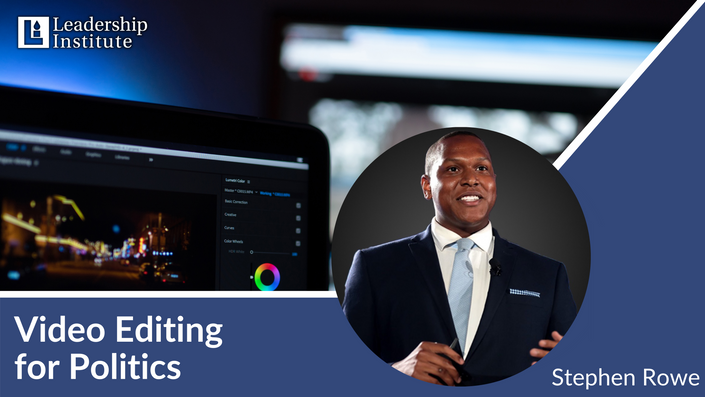 Video Editing for Politics
Get an introduction and solid foundation in using Adobe Premiere for Politics
Leadership Institute's Digital Creative Workshop: Video will give you a foundation in video editing and basic animation with motion graphics.
The majority of this workshop is hands-on learning exercises in Adobe Premiere.

Past experience with video editing is not necessary. This workshop is designed to be at a 101 level, so you'll get an introduction and solid foundation in Premiere.
This workshop will largely cover:

how to combine clips from several video sources;
how to work with text, photos, and background music; and
how to use keyframing and apply basic effects.
how to apply basic shape animations; and
how to apply basic text animations and captions.
Course Curriculum
May 20 2020
Available in days
days after you enroll
What's Next?
Available in days
days after you enroll
Your Instructor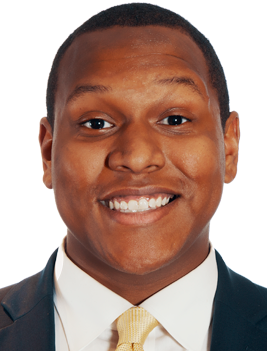 Stephen Rowe is the Director of Digital Training at Leadership Institute where he's trained 12,000+ activists on digital and political technology across the world.
Before joining LI, Stephen was the Editor-in-Chief of Turning Point USA's Hypeline where he executed its start-up, website re-design, and achieved over 12.8 million page views in one calendar year.
Stephen has been listed on multiple 30 under 30 awards. His work has been featured on Fox News, Fox Business, The Daily Caller, The Washington Times, Townhall, Breitbart, and The Daily Wire.
Stephen grew up in Montana, the "Treasure State".
Follow Stephen on Twitter: @rowebotz


The Leadership Institute's mission is to increase the number and effectiveness of conservative activists and leaders in the public policy process.
To accomplish this, the Institute identifies, recruits, trains, and places conservatives in government, politics, and the media.
Founded in 1979 by its president, Morton C. Blackwell, the Leadership Institute (LI) teaches conservatives the nuts and bolts of how to succeed in the public policy process.
The Institute strives to produce a new generation of public policy leaders unwavering in their commitment to free enterprise, limited government, strong national defense, and traditional values.
Institute graduates are equipped with practical skills and professional training to implement sound principles through effective public policy.
LI offers 47 types of training schools, workshops, and seminars and a top-notch intern program. The Institute also provides an Employment Placement Service to help place conservatives in public policy positions and in the broadcast media, at no cost to employers or job seekers.

Visit our main website here for more training opportunities and to learn more.
The Leadership Institute is a non-partisan educational organization approved by the Internal Revenue Service as a public foundation operating under Section 501(c)(3) of the Internal Revenue code. The Leadership Institute does not endorse, support, or oppose candidates or proposed legislation. The Institute has an open admissions policy; all programs are open to the public. Contributions to the Leadership Institute by individuals, corporations, and foundations are tax deductible.